Minnesota Fine: Hell in a Handbasket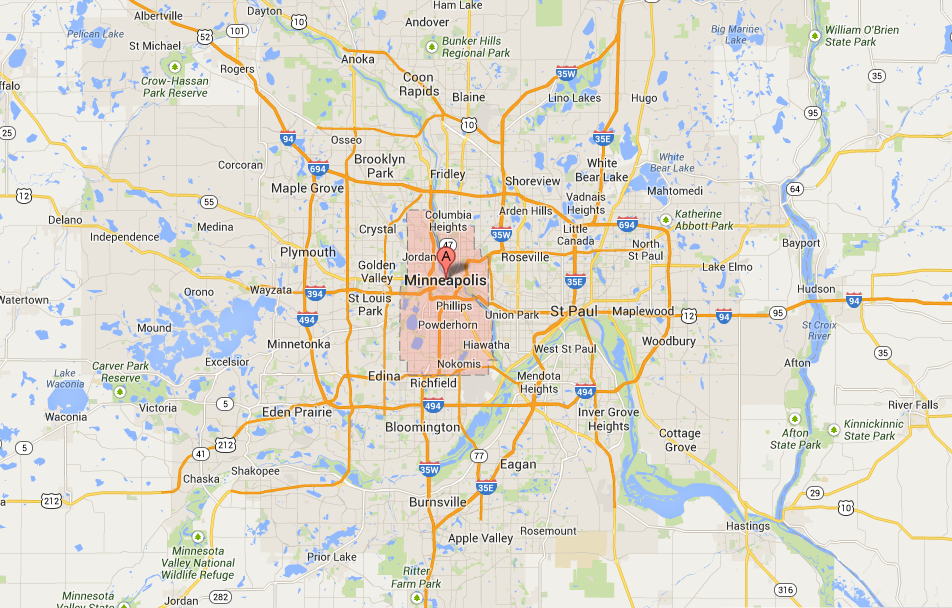 I.
"I curate children's parties" is the New Yorker cartoon my boss gave me a few days before she resigned, and it's true—I do organize the birthday parties at the not-for-profit ceramic art center that has employed me for the past 18, 19, 20 months. I find out how many kids there are, how old are they? Do they want to make masks? Villages? Islands? Mugs? Animals? And then I go through my list of teaching artists to think who I haven't booked in a little while, who might be free that weekend, who is not burnt out from too much teaching. Who can I book on short notice, and from whom can I ask an extra favor at the same time I'm tossing a $78 gig their way.
My former boss and I got along swimmingly. We both went to liberal arts colleges; she is a former queer lesbian and I'm a whatever/fag. We used to co-host a Valentine's Day workshop and then go out for tatchos afterwards—that's nachos built upon tater tots—even though she got engaged to her husband on V-Day. (The week after she resigned we were going to meet for happy hour. "Want to go to a trans spoken word show tonight? Then beer after with the artist (my ex)?") We both somehow got wrapped up in art education with a genuine taste for building connections and a proclivity for getting shit done. We were excellent organizers.
Anyway, I'd been down on my job for a few months because it was so much more entry-level than I had expected. There seemed to be little opportunity for advancement and it was really hard to build momentum for the projects I liked, the changes I wanted to push, the investments in programs and training I felt we needed. Although I had three art shows in three months this winter, I decided to apply for an MFA program, reasoning that I couldn't teach with my squishy MA (not true?), and that an MFA/dual degree situation would make me a tasty tenure track candidate (not worth it? longshot.) Either way, I figured I would leave this fall for graduate school, or I would start job searching after these installations, probably in New York, or at least in Chicago.
II.
Chicago. I had left a man I love(d) there for various, not-too-good reasons, and I was hoping we might be able to get a lovely 1BR together, pick up where we had left off, and change the world. I had a network, dance parties I liked, there was shopping for Christ's sake. Streets that ran at right angles, buses. I was leaning on art administrators to cook up a job for me (and even came close a couple of times). Or NYC. Like any small-town fag, I had visited once and instantly fell in love – the music, the make-up, the scenery, the props! The poppers inhaled from a stranger's nose after a night in Williamsburg. I could do it – I was playing it too safe in the Midwest, I just needed to take a risk, test my mettle, invest in ME for a change. It's what I want, no compromises, just go and pick up the pieces later.  Screw the roses, give me the thorns. My life in the Little Apple was too comfortable ("I have carpeting!" I lamented to anyone who would ask how I was adjusting to things) and I needed a little more struggle to make me feel… something, anything.
"Struggle," here in MSP, in case you were wondering, is usually accompanied by a dim, unheated basement with faux bois paneling.
III.
We interviewed people to be my new boss. I met one guy who had actually listed summer camp counselor positions on his résumé. "This is my life," I thought, "this is my life." Discussions ensued, and there was restructuring so that I could be promoted to do the strategic stuff I had hoped for. I like to toss around words like strategic, collaborative, long-range. Stuff to make me sound important and vital.
Say what you will about Minneapolis (and I've said it all to anyone who will listen, usually assuming that they agree with these incontrovertible facts about this backwater, passive-aggressive hicksville), but there is a fiercely loyal art scene here and really unparalleled support for artists from governmental and private donors (taste, that's another question). Where else could I move after grad school to work in an arts org that is at all related to my interests, that lets me fuck around with my views of contemporary ceramics and eat muffins and pizza every day, and get shows and grants? I've thought of Minnesota as a sort of incubator for myself – I was compelled to leave after I didn't get a safe internship at my college, and now I've returned after a run of disappointments in Chicago. Having built my résumé and perhaps learned a bit about my professional preferences, I was prepared to leap again—bigger and bolder. I also feel, somewhat cynically, that the tight-knit nature of the art/social scene makes it impossible to criticize someone's work, because that person is probably a friend of a friend, and then no one will come to your next opening, and you'll die. And don't get me started on the "place-making" participatory art bullshit happening here. Just because you convince a kid to put pencil to paper in her own front yard does not make you an artist and that sing-along isn't art, no matter how much you talk about your love of the prairie or your urban chicken farm.
IV.
Is this what it feels like to have a career? A profession? To know that I should be dedicating more time to writing and research, but also know that I could actually, in time, build my job into something really really really wonderful, meaningful? To simultaneous like what I do and want to do it well, and feel like I should really just say Good Enough and spend more time at the beach?
Of course the part I'm not talking about here is my personal lyfe, which has one foot in the grave and the other on a banana peel. I guess I'm just not really into white guys right now and Minnesota is about the worse choice to make in this scenario. There is no real queer scene here, everything is exclusive in that "oh we're all so queer and everyone is welcome except you have to know someone to get invited and we're not even giving you the address because we're soooo queer" way "and we always ask about your pronouns." I reason that most people are from the (extensive) suburbs and probably went to either a State or Lutheran college here before moving back in with their parents and hanging out with their former HS basketball team or whatever. Or they came from Fargo and think this "megalopolis" is just the bees knees, what with all their hair gel and Hollister.